Online & Live
(Est. 18 December 2019)
Are you looking for help with learning the Dutch language? Would you like to be guided (online) by a native Dutch language teacher? Would you like your Dutch language learning to be clear and simple?
My name is Victor van Dijk, and for several years, I have a broad experience in teaching the Dutch language to expats, refugees, and other non-native speakers. I think that my patience and capability of adapting to YOUR language level and learning style are very important for you to learn the Dutch language. I have command of 7 languages (Dutch, English, French, German, Spanish, Portuguese (Brasil), and Norwegian (of Oslo)), and I have an MA degree in Cultural Anthropology.

I think it's very pleasant and useful to be supported by your own native tongue!
Dutch Language Learning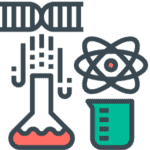 Introduction
Individual Language Teaching
Language Learning In A Group
If you like the idea of getting help from me
as a Dutch language teacher or maybe
you're still not sure, you can always contact
me (see details at the bottom of this page)
or make an appointment for a free online introduction.
Would you like to receive individual
one on one language teaching from me? After our first free online meeting, and according to your preferences, language level, and learning style, in the following lessons, I can start teaching you the Dutch language. We will use the learning methods that best fit your skills and proficiency. I will patiently help you with Dutch pronunciation, speaking, grammar, comprehension and spelling. You can ask for my hourly rate for individual one on one language teaching.
I can also teach groups of students who are at the same Dutch language level online or also face-to-face. So if you, plus two or more friends (at least 3 persons!) would like to learn the Dutch language online or in 'real life', please contact me.
How Long Does It Take
…to learn the Dutch language?

That depends on so many factors, that makes this seemingly easy question difficult to answer.
At the first meeting between a student and me, I try to make a general assessment of all these factors. This is not an easy job! After the very first meeting I can normally get a general idea of where to start or continue the student's lessons, but only after a few additional meetings can I get more precise as to where the learner is heading, and how I can help her/him further on her/his learning path. As a guideline, you will need a minimum of 30 one hour lessons to learn the very basics of a language.
Factors are,
Education / formation level
Motivation
Familiarity with learning a 'foreign language'
How many hours you spend on doing homework
Whether or not the learner already speaks other European languages.
Students' Experiences
Evi – My Experiences with
Victor, 26 July 2019
I'm Evi, an Iranian, 35 year old woman who started learning the Dutch language since 2017. Victor is the second language coach helping me for almost a year at the language trajectory.
When I want to describe this experience in one word, I would say, exciting! This experience was for me – having been into little contact with the Dutch – very exciting because I learnt a new language with Victor's aid and I also started to learn a new culture. Besides, I introduced my culture.
Of course, it was not easy. In the beginning, I couldn't express my meaning clearly and correctly and I couldn't understand Victor too well, either. I knew hardly any words, but Victor's way of communicating with me was great. He adapted to my learning level. Victor always teaches me words that I don't know in simple, easy to understand language. He uses many examples to clarify the meanings of the words. He repeats patiently his explanation, until I understand the word or phrase. Victor has good general information in various fields. When I ask for help, he guides me with the right information. If he does not have the information in a field where I need help, he searches the internet. He taught me enthusiastically and he offers good ways to develop the Dutch language. He also respects my proposed ways of learning. Victor encourages me to read. He suggests good books for me to read.
In this time period, my language improved and I now also know the Dutch culture better. I can now understand more of Victor and I can now speak more clearly. Our contract for a year is almos over and I'm not happy about that. But I'm happy that I have had an unforgettable and fulfilling year with my language coach. Finally, I would like to thank Victor for his guidance.
Thank you, Victor, I wish you lots of success!
Nieves – Thanks, Victor!
24 October 2020
My name is Nieves, I am from Spain, and I live in Holland since 2015. When I came to Holland I thought, I'm going to integrate in the country all by myself. Thereafter, I have been working out very hard with the Dutch language for a few years. Unfortunately I came to realize that it actually was a very long and difficult process. Stupid me, thinking that I would succeed quickly with this language!I attended several courses with different Dutch language organizations in Amsterdam and Hilversum, but I soon realized that I could not really reach a certain level of proficiency in the language, so I got very frustrated and I realized that I had spent lots of time and money without it working out. So my frustration was really profound! Then I decided for a while to do nothing with it any more.
A few years ago, I decided to go to the library to practice the language with a few volunteers, and at last, I could feel that the money and time I had spent all of a sudden was valuable and worthwhile. There I met Victor. I explained him my experience, about my integration and me not progressing with the language. He told me that he could help me ? Then I felt confused, but I decided to start my lessons anew with him. I wanted to give it a very last try.
At the beginning I was very scared to fall into the same trap again, I didn't want to go through what I had experienced in the past, time being wasted without seeing progress. Fortunately, slowly I started to get more motivated again thanks to Victor. So now, I can only be very happy that I found him!
He is a very professional, observant, dedicated and methodical person. At this moment I am still learning with him online. I think that thanks to Victor, I am going to graduate soon.
Thanks Victor, for all your effort, and patience! I really have been appreciating your time, your considerations, your professionality and especially, your human side.
I am a native Dutch language teacher & Cultural Anthropologist (MA) with a broad experience in teaching the Dutch language. I am working as such online and on site (in class) for the Universiteit van Amsterdam, afdeling Talen (UvAT – Amsterdam University, Language department). And I'm also working at the Volksuniversiteit at the Hilversum Library. I have a background in Cultural Anthropology and have command of 7 languages. I know what it's like to integrate into a different culture and how important it is to master the language of a country. I think that patience, insight, calmness, and my capability of adapting to a language student's level, skill, and learning style are very important for learning the Dutch language.
At Vluchtelingenwerk (Refugee Work) Hilversum, a brochure has been published, written by me, titled 'Uit het dagboek van een taalcoach' ('From the Diary of a Language Coach'), in which I report in diary form of my experiences in helping an Iranian refugee to learn the Dutch language. You can download the brochure here (in Dutch):
Feel free to send me a message if you would like to know more about me, my services, and/or my rates.